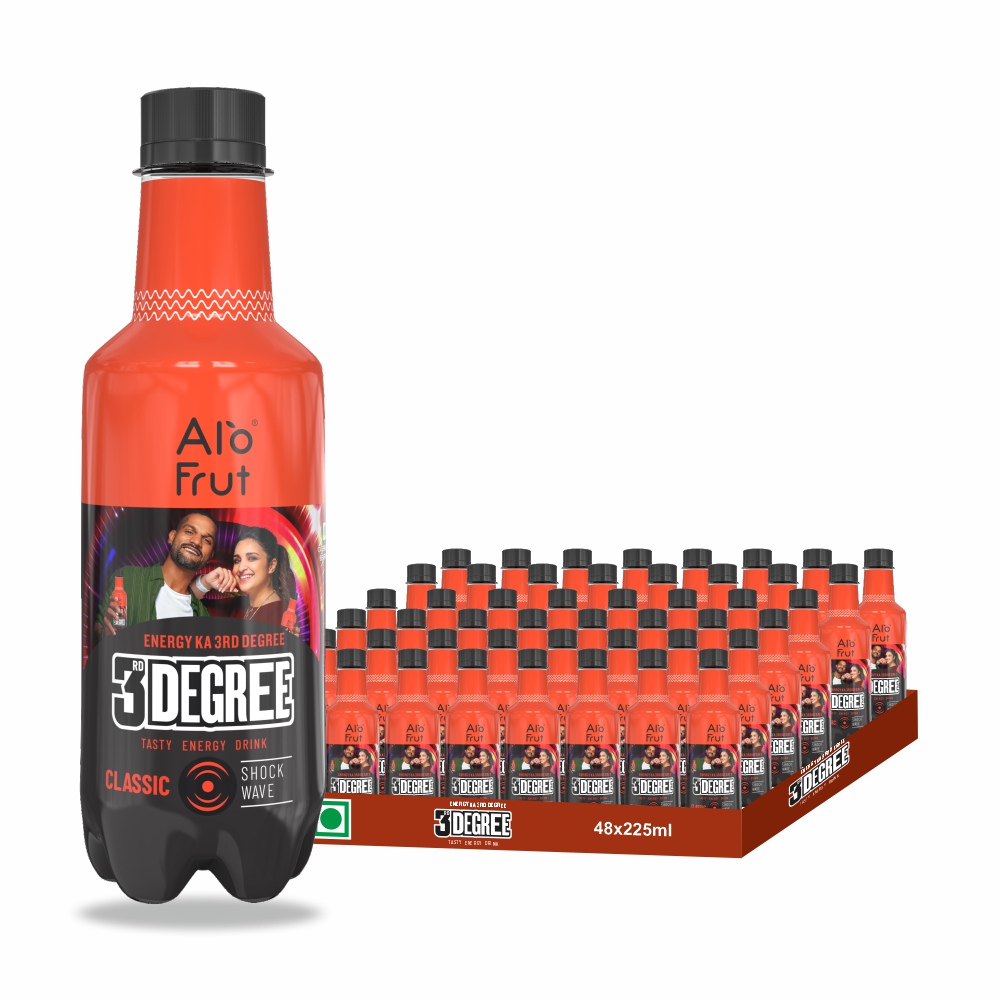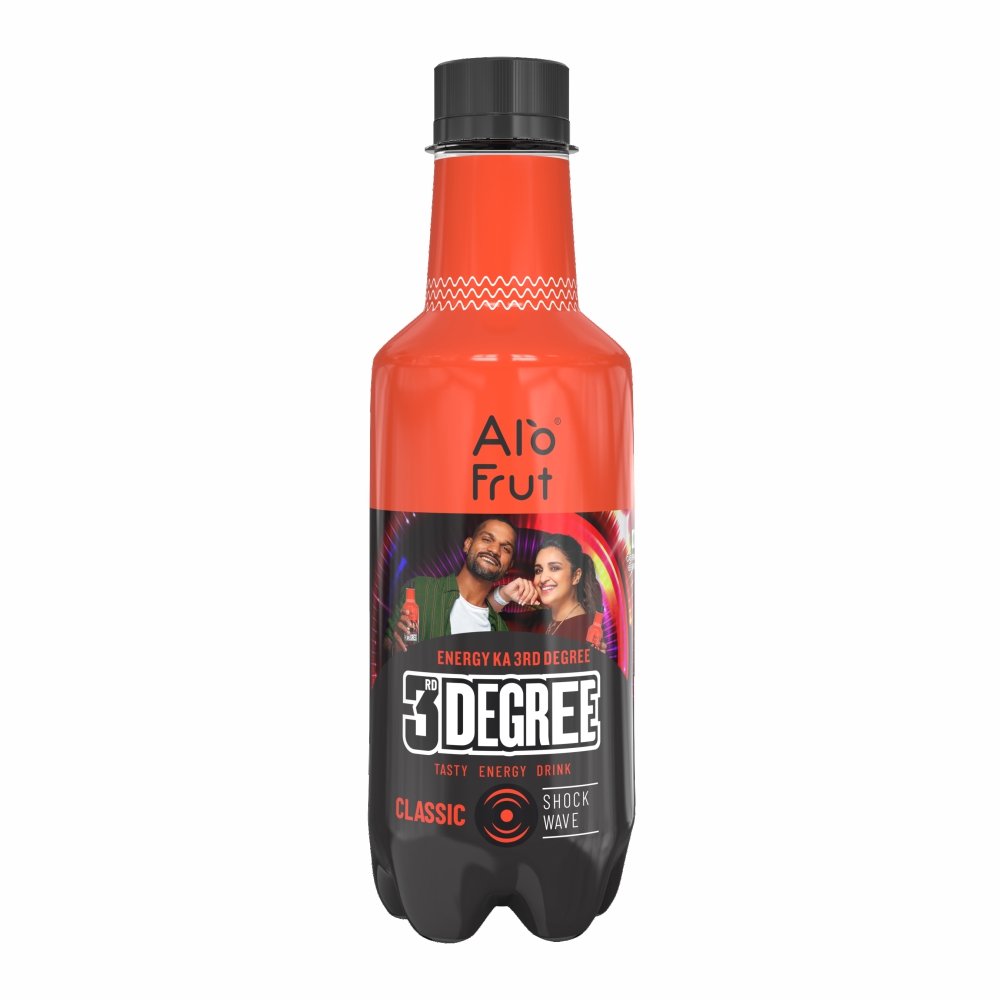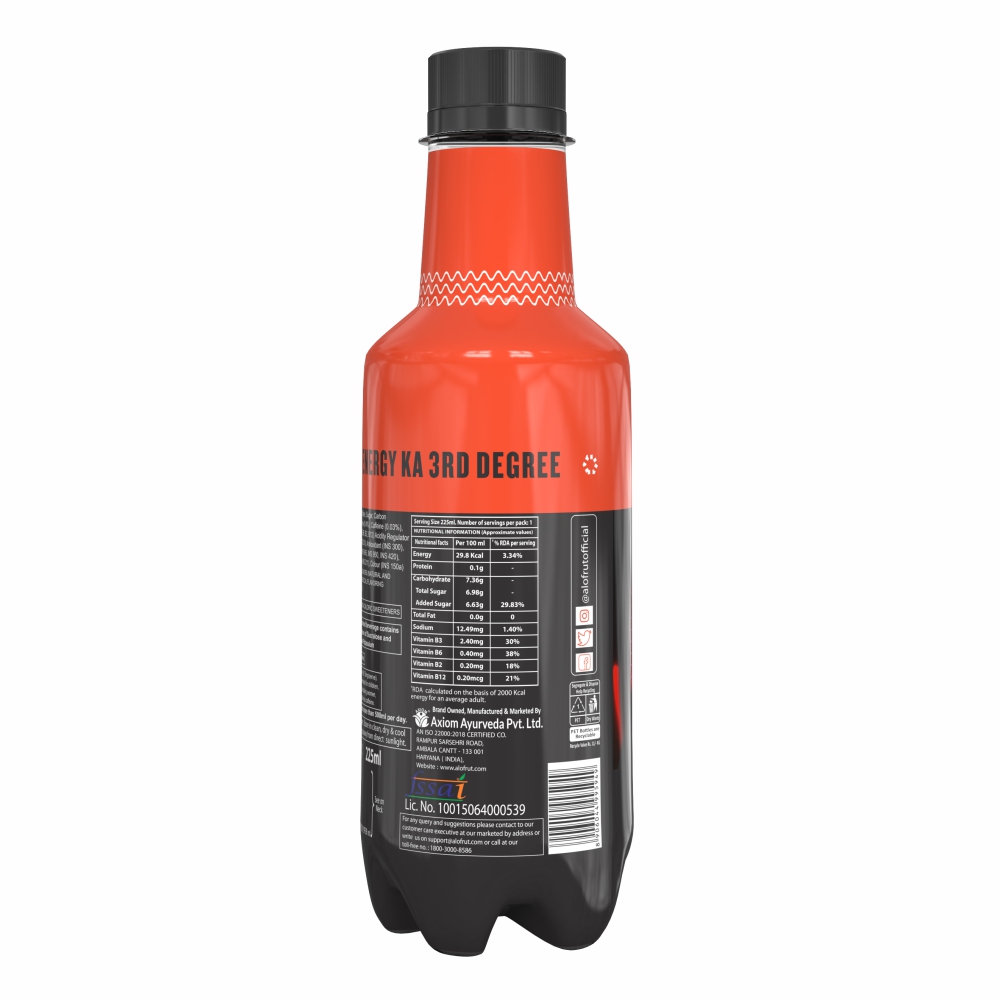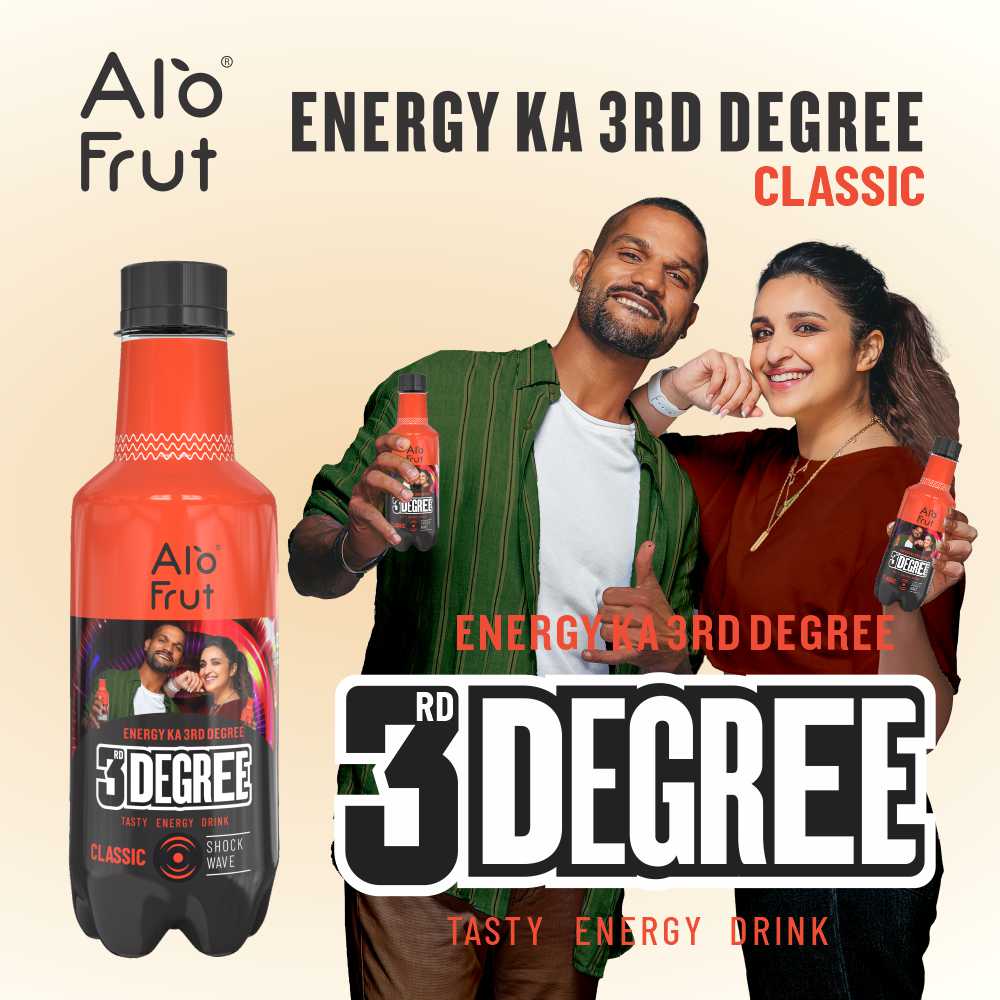 Alo Frut 3rd Degree Classic Flavour Energy Drink | Shock Wave | Energy Ka 3rd Degree
Include all taxes.
Flavour: Classic Shock Wave
Types: Energy Drink
First Flavored Energy Drinks: India's First Classic Shock Wave Energy drink with a refreshing Mint cosmic blast flavour have 10% Less caffeine compare to other energy drinks with perfect balance of delicious tasty flavor it`s the ideal combo of the right ingredients.Training Partner: 3RD DEGREE is pre-workout drink that's designed to give your body an additional boost during a workout it is your ultimate training partner made to enhance performance and give you a powerful energy boost that'll help you break through any challenge.
B-Group Vitamins: Alo Frut 3RD DEGREE energy drink is enriched with B-group vitamins, which are essential for energy metabolism and can help to reduce fatigue and tiredness perfect performance drink.Appreciated by Top Athletes: Alo Frut 3RD DEGREE drink is appreciated by top athletes, who use it to enhance their performance and stay focused during competitions.
Stock up with a 48 pack: For those looking for a tasty energy drink to stay in action, 3RD DEGREE Energy drink is available in a convenient pack of 48.
Vendor : Axiom Ayurveda Private Limited