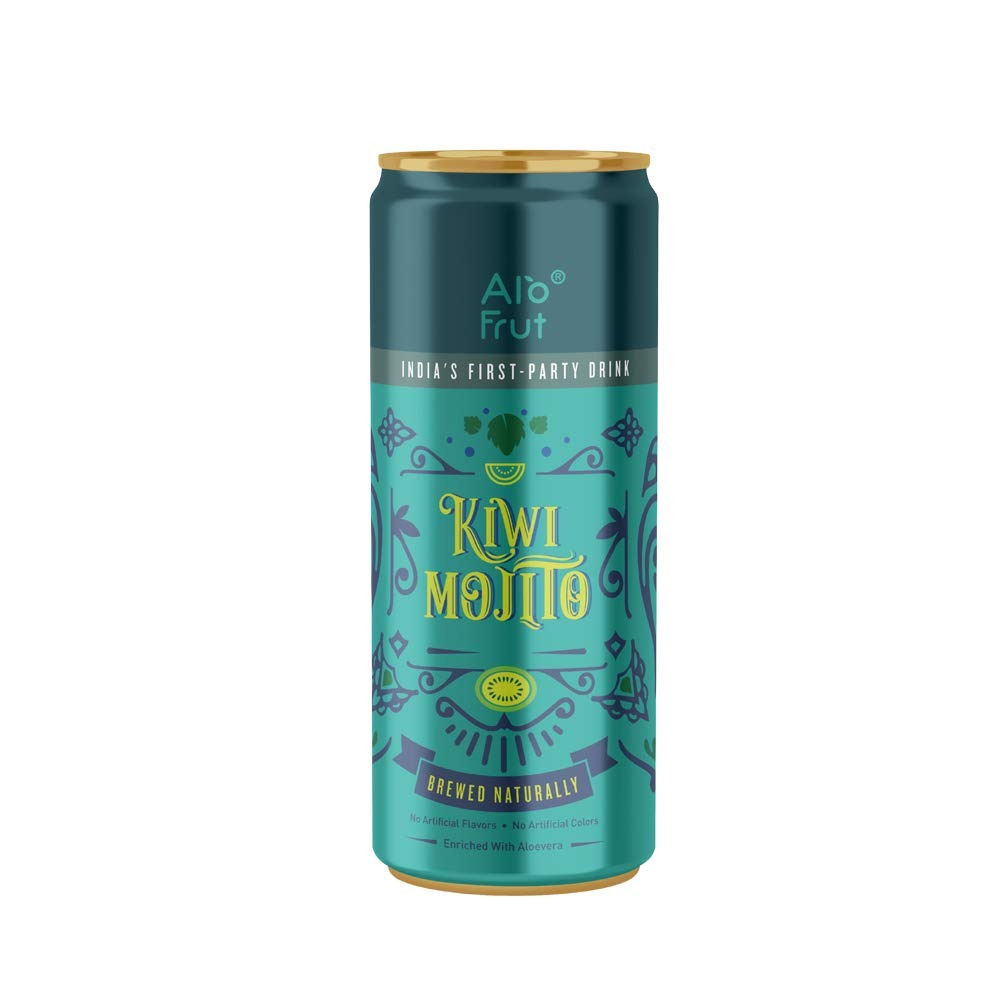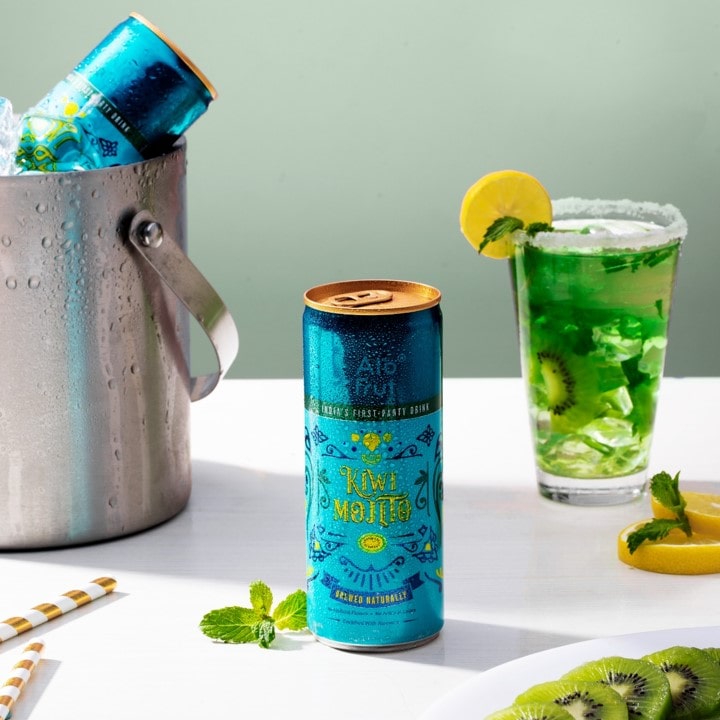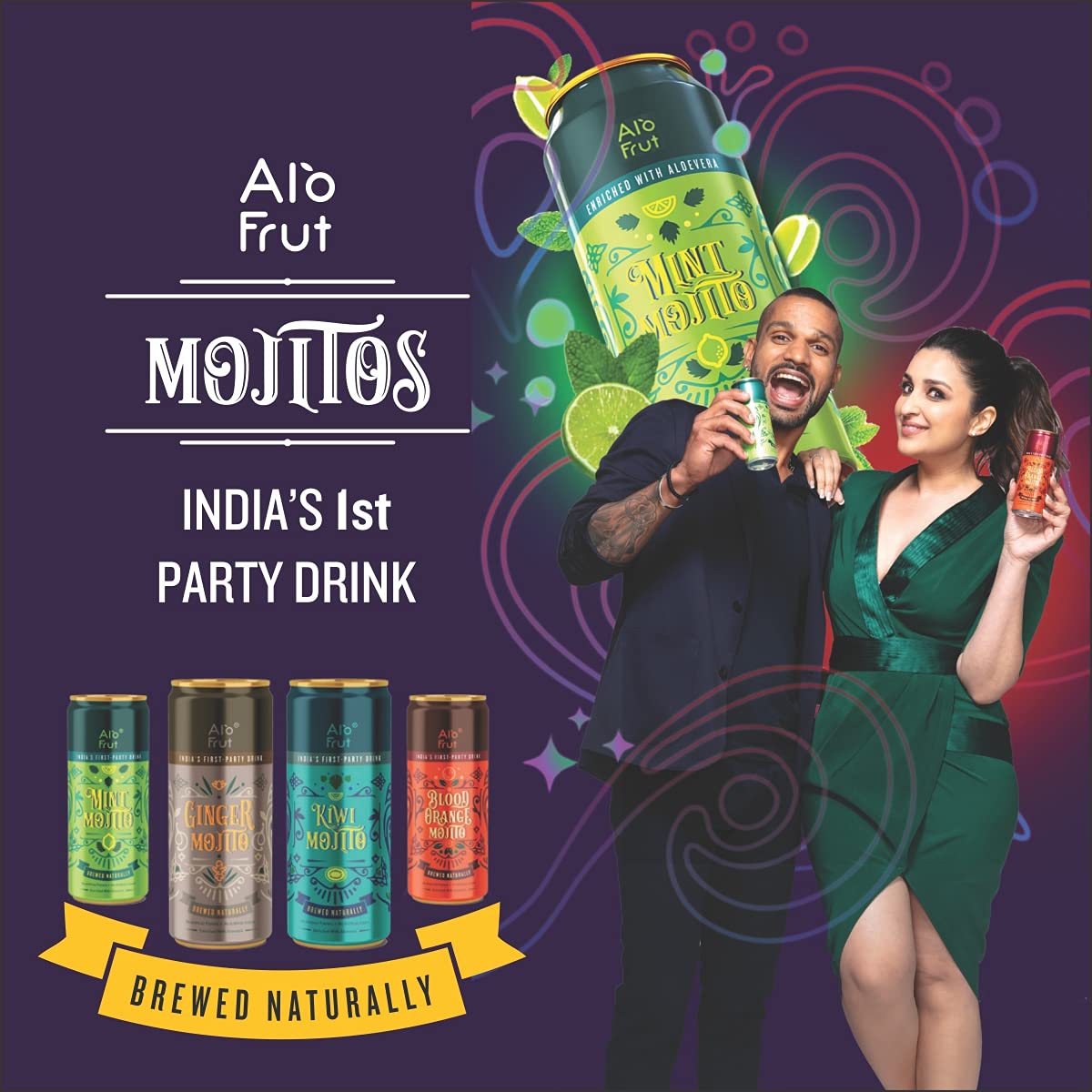 AloFrut Kiwi Mojito
Include all taxes.
Flavour: Kiwi Mojito
Types: Mocktails
AloFrut Kiwi Mojito is brought to you by the house of Axiom. Axiom comes with decades of experience in juices. From being Pioneers in therapeutic to fruit beverages, Axiom had always been at the forefront in wellness. <br
With the success of AloFrut, being the most accepted brand amongst the palatable yet healthy juices category; Axiom brings sparkling drinks for the curious tongues.
Marketed By: Axiom Ayurveda Private Limited Ward 15, Rampur Sarsehri Road Ambala Cantt, 133001.Manufacture & Packed by Pushpam Foods & Beverages Pvt.ltd Gat no. 104/2A , Borate Vasti ( Nandur) Tal , Daund , Dist , Pune – 4122002 MS . India
INDIA'S FIRST PARTY DRINK : When you are going to host a party just add Alo Frut mojito as it is india's first party drink, This gives you a refreshing taste with the healthy aloevera. ALO FRUT MOCKTAILS HAI TO PARTY HAI : Party, Functions casual gatherings and Get togethers with your friends and family are a guaranteed good time and good times always include the promise of good drinks, because who doesn't love them some liquor, we have Alo frut mojito for them. Now no need to be bore at party just have alo frut mojito and have fun. Make your party more memorable, Cool . PERFECT MOCKTAILS EVERY TIME : No need to wait long on the counters for mocktails, no need to think about different type of taste just bring alofrut mojito and have perfect taste every time instantly NO ARTICICIAL COLOR & FLAVOUR : The goodness of Alo Frut Mojito is that it doesn't contain artificial color and artificial flavor like the other carbonated drinks. Hence with Alofrut mojito you get 100% fun and taste with No Artificial Color & No Artificial flavours. INGREDIENTS : Carbonated water, Sugar, Reconstituted fruit juice (10%) from (Lime, Lemon & Apple), Aloevera extracts (1%), Mint extract, Acidity regulators (INS 330,331(iii)), Stabiliser (E414, E419 and E445), Antioxidant (INS 300), Preservative (INS 211) CONTAINS PERMITTED NATURAL FOOD COLOUR (INS 150a) AND FLAVOURS (NATURAL FLAVOURING SUBSTANCE)
Vendor : Axiom Ayurveda Private Limited